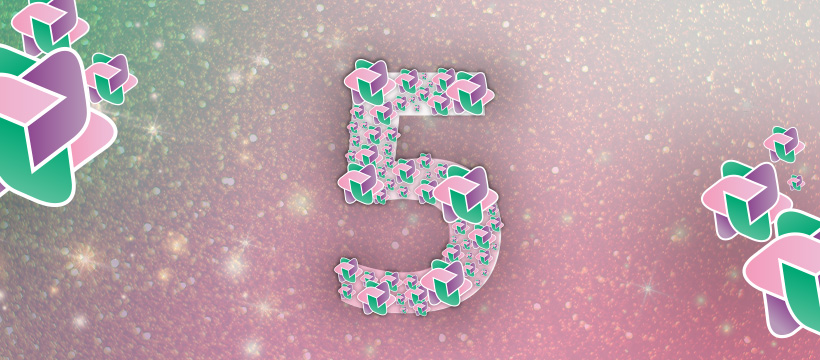 We look forward to sharing this special day with all of you, as we are very proud of everything we have achieved so far!
Not only have we acquired numerous clients who have given us their support and trust, but we have also managed to create a fantastic team that works tirelessly to provide the best tailor-made solutions to each of our clients. This is also proven by their wonderful testimonials, which you can now discover on our website. A high level of satisfaction and long-term cooperationsare what we strive for with each of our partners, and we have been on an excellent track during these five years!
This fifth anniversary is just the beginning of our journey. We aim to further expand and improve our services, to become even better at what we do. We believe that in the future, we will continue to create strong relationships with our clients to help them grow their businesses and become examples of good practice in their industries and fields of business.
Finally, we would like to thank all of you for following our work and for being with us these 5 years. We are looking forward to the future and the new projects and collaborations that are yet to come! <3