How do I define the perfect marketing strategy for my business?
Maybe you are just in the process of setting up your business and would like to create the right marketing plan, but so far you have no experience in this field? You do not have a marketing strategy in place or you would like to refresh your current strategy and are not sure how to go about it? What about knowing what your consumers are thinking and how to best attract them, whilst making sure that they stay loyal to you?
Then you are at the right address! We can help you set up or remodel your individual marketing strategy adapted to your industry, company size and needs. Our consultancy services are custom-made to your specific requirements, no matter if you are experienced in this field or not. All you need is an idea of how to grow your business further. Then we can define the next steps regarding your marketing, communications or branding strategy.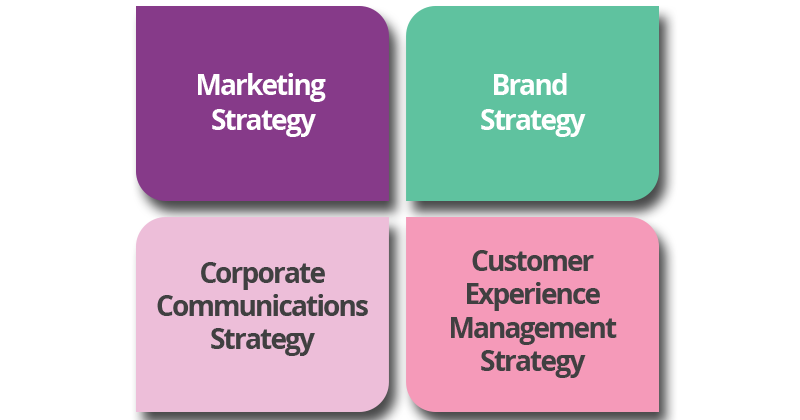 The STRATEGY segment of our consultancy business is structured into 4 main domains:
Marketing Strategy
Brand Strategy
Corporate Communications Strategy
Customer Experience Management Strategy
All these domains include the key integral parts that are adapted and made-to-measure to your specific business challenges. They can cover all functions that your business may require.
Each domain contains multiple parts that are defined and set up for each client separately and flexibly, depending on your unique needs. They can contain several activities from different domains, as shows the example below:
Segmentation and Positioning
Marketing Mix
Digital Marketing
Brand Management
Customer Relationship Management etc.
All you have to do is just to tell us what your plans, challenges and questions are. Based on your inputs, we will develop your individual services Puzzle that contains carefully selected parts of the above-mentioned key strategy domains. With that, we are able to develop your unique strategy. Moreover, the listed domains are overlapping, and you can combine different activities from different domains for all your business challenges to be addressed.
In this way, you can choose exactly what your business needs and create your own individual services PUZZLE. Together, we will develop a tailor-made offer for you that is exactly adapted to your specific requirements.
For an individual presentation or more detailed information, please contact us.