Tailor-made Education Programs for Your Company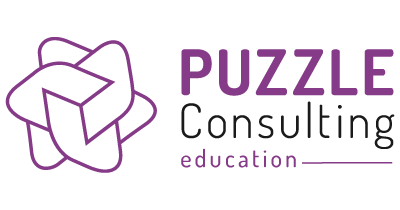 You are looking for a training program in Marketing or Communications that is customized exactly to your needs? It might also be that you do not have a formal marketing education and would like to improve your knowledge and hone your skills? Or maybe your marketing team would like to refresh their theoretical understanding whilst combining it with practical, on-the-job tasks?
If that is the case, we have the right solution for you! Our Marketing and Communication training programs are tailored specifically to what your company's needs and areas for development are. Whatever your requirement or challenge – we can supply a carefully crafted and tailored education program that is adapted exactly to your unique needs.
Our education segments cover the following areas:
Introduction to Marketing
Marketing Strategy & Tactics
Strategic Brand Management
Marketing Metrics
Corporate Communications Strategy & Tactics
Customer Experience Management
Marketing for Start Ups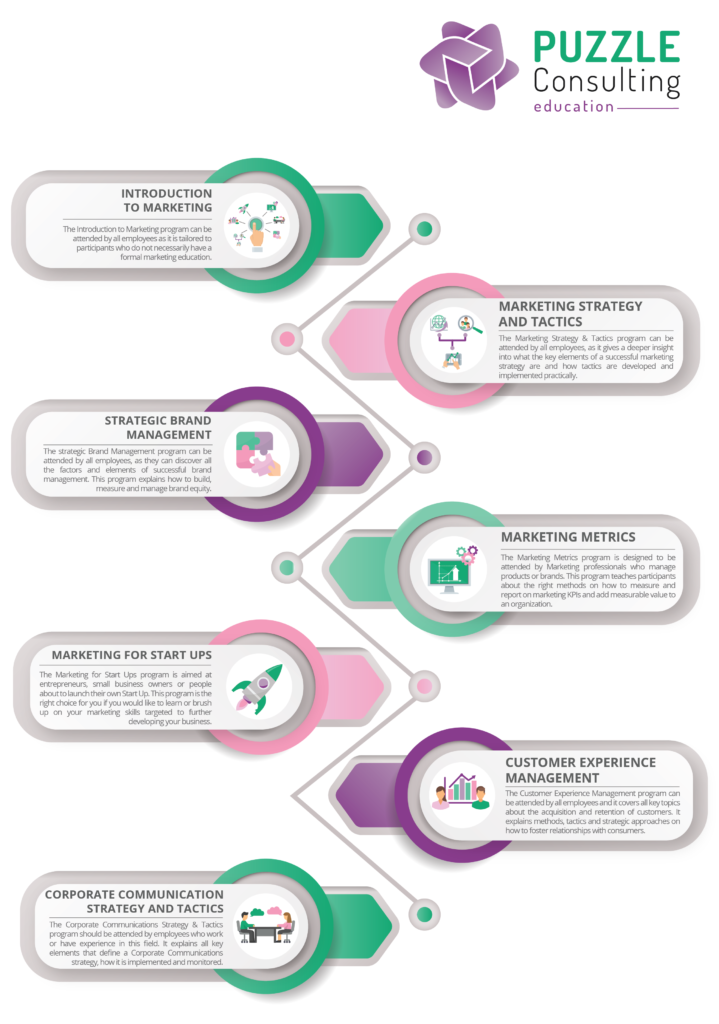 All our programs can be adapted and streamlined to your industry's specific requirements, as they combine and integrate current themes as well as business hot topics that are key to your daily tasks and challenges.
You choose your own training program as our modules and subjects can be adapted to your industry and business. In addition, we can develop our education program together with you in case you would like to address a specific matter that is not covered by our defined modules.
The Marketing for Start Ups program is aimed at entrepreneurs, small business owners or people considering launching their own business. It offers a full range of educational modules that are key in developing and implementing a successful marketing strategy and communications plan for your small business. You can choose the whole program or only separate modules, all depending on your needs.
Besides our standard programs, we can also support you in daily tasks and on-the-job activities. Through constant monitoring and regular follow ups, we can foster the usage of theoretical knowledge in current and practical job challenges. We can facilitate employee mentoring and coaching in order to support and help converse theoretical to practical knowledge and skills.
The methods we use are:
Workshops
Mentoring
Coaching
On-the-job shadowing
Daily/ weekly support in execution, monitoring, reporting
Our certified trainers have extensive business and team management experience marketing, corporate communications and customer experience management in various industries, as well as in leading and conducting theoretical and practical education programs and training sessions.
For more detailed information about our programs, please download our presentation or contact us for your individual offer.