Organization of the Second Webinar in Cooperation with the Association of Business Women in Serbia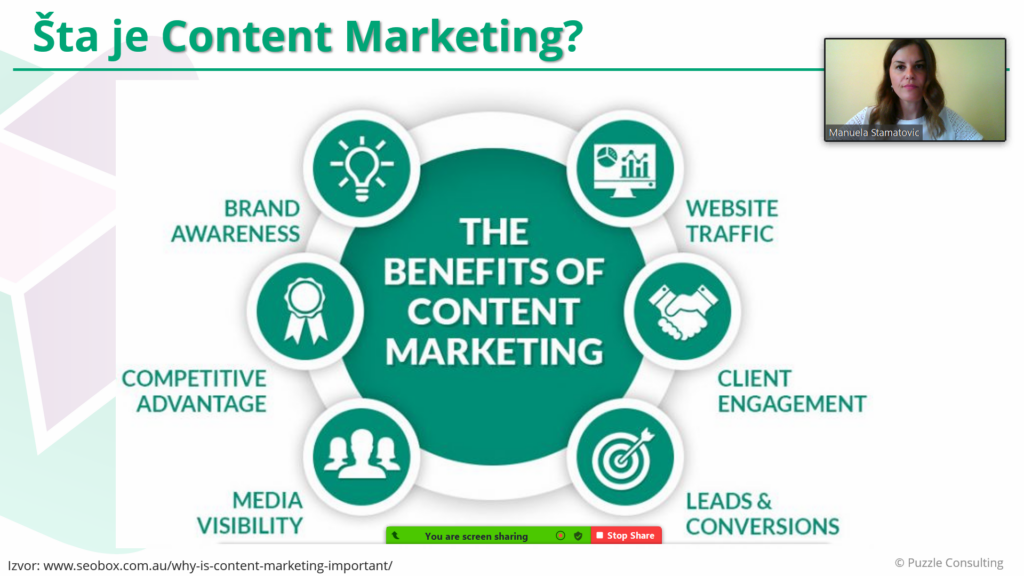 Based on the survey conducted after the first webinar "Introduction to Digital Marketing" amongst the members of the Association of Business Women in Serbia, on June 10th we organized a follow-up training in the domain of digital marketing titled «Content Marketing».
Manuela Stamatović, the owner of Puzzle Consulting continued to talk in this webinar about the topic of digital marketing, giving a special focus to the needs of small and medium enterprises. During the presentation she covered the following topics:
What is Content Marketing?
Selection of the right Content Marketing tools, based on the Customer Journey
Content Marketing through Storytelling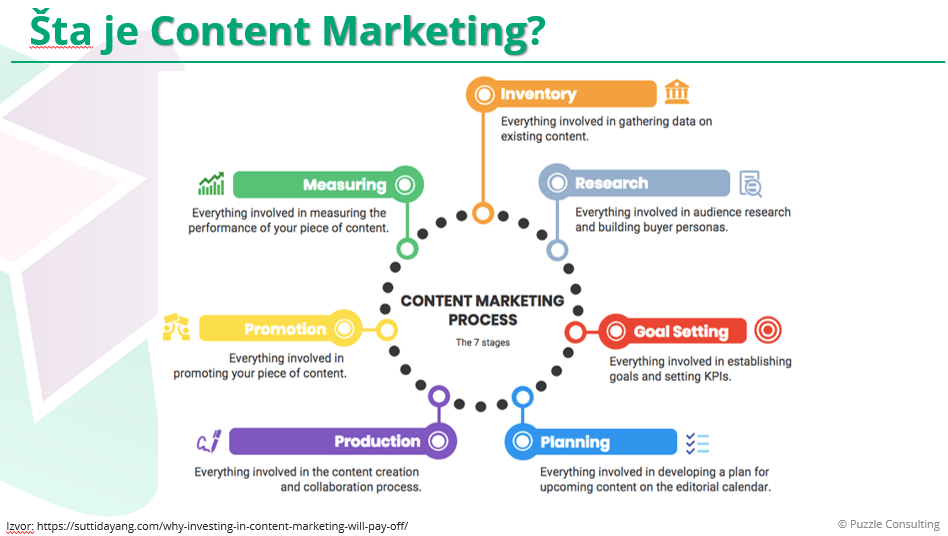 The participants of the webinar had the chance to learn about the:
Content Marketing process
Key Content Marketing goals
10 most common mistakes in Content Marketing
Manuela also gave a concrete piece of advice – she presented some carefully selected Content Marketing "must-haves" for B2C and B2B companies:
Besides this, Manuela shared one more not only useful, but obligatory tool in marketing communications. She informed the participants about the importance of defining and monitoring the Customer Journey. She emphasized the basic idea of this process and explained, which content marketing tools and communication channels are best for each decision phase of the consumer during the choosing and buying of a product.
And why did we talk about Storytelling in this webinar? Because Storytelling is not only one of the most important Content Marketing tools, but also:
Storytelling is not some latest trend, but COMPULSORY in today's world
Storytelling is content that animates
Storytelling is the best way to make a brand stand out against its competition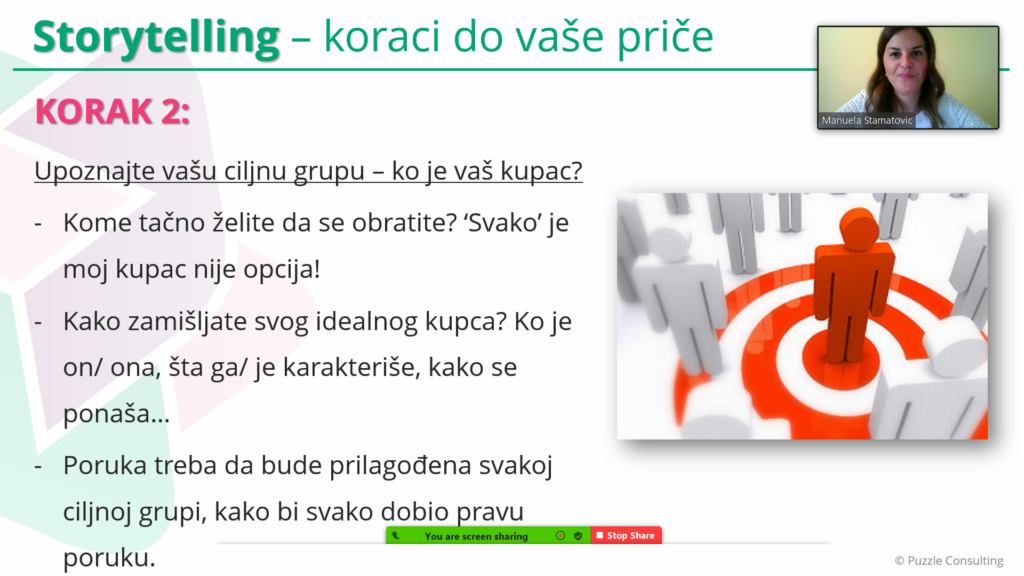 Because CONTENT informs, and STORYTELLING inspires!
And we are happy to share the fantastic feedback we have got for this webinar: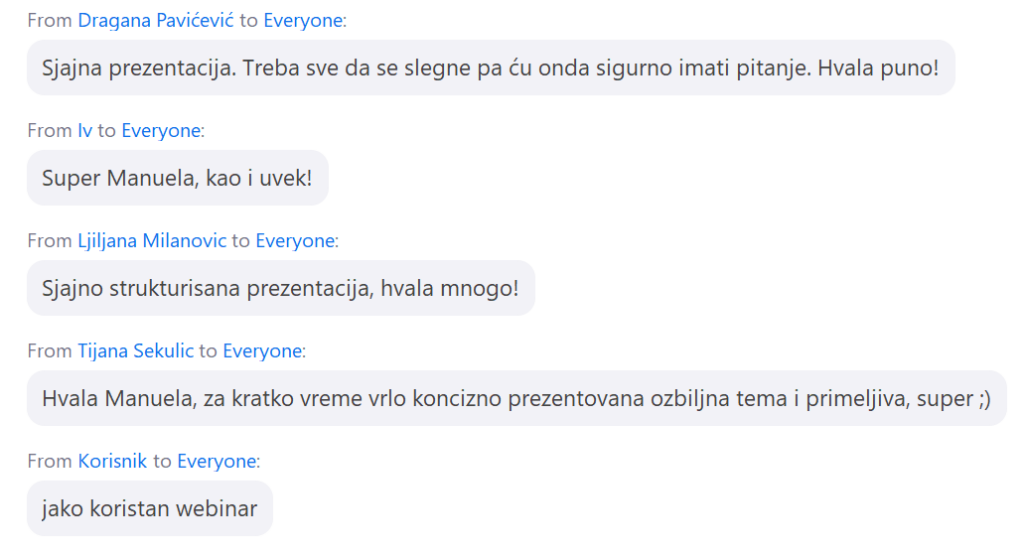 The webinar "Content Marketing" has been organized as part of the Puzzle Consulting Education program, with the goal to support the further development of knowledge and skills of owners and employees in small and medium enterprises. It is Puzzle Consulting's mission to help and support the fostering of this market segment, with a special focus on female entrepreneurship.
If you would like to know more about this webinar and how to receive the materials, or you are interested in the support for your business, please contact us under: mypuzzle@puzzle-consulting.com
Together, we can have a look at the aspects and needs of your company and create a plan for its further growth and development.