After the unplanned break caused by the COVID-19 pandemic, time has come to spend our time in the nicest company!
On Thursday, June 4th the Association of Business Women in Serbia organized its first gathering dedicated to the quarterly economic analysis, traditionally presented by Radojka Nikolić who is an economic analyst and the editor of the magazin "Ekonometar" and "Biznis".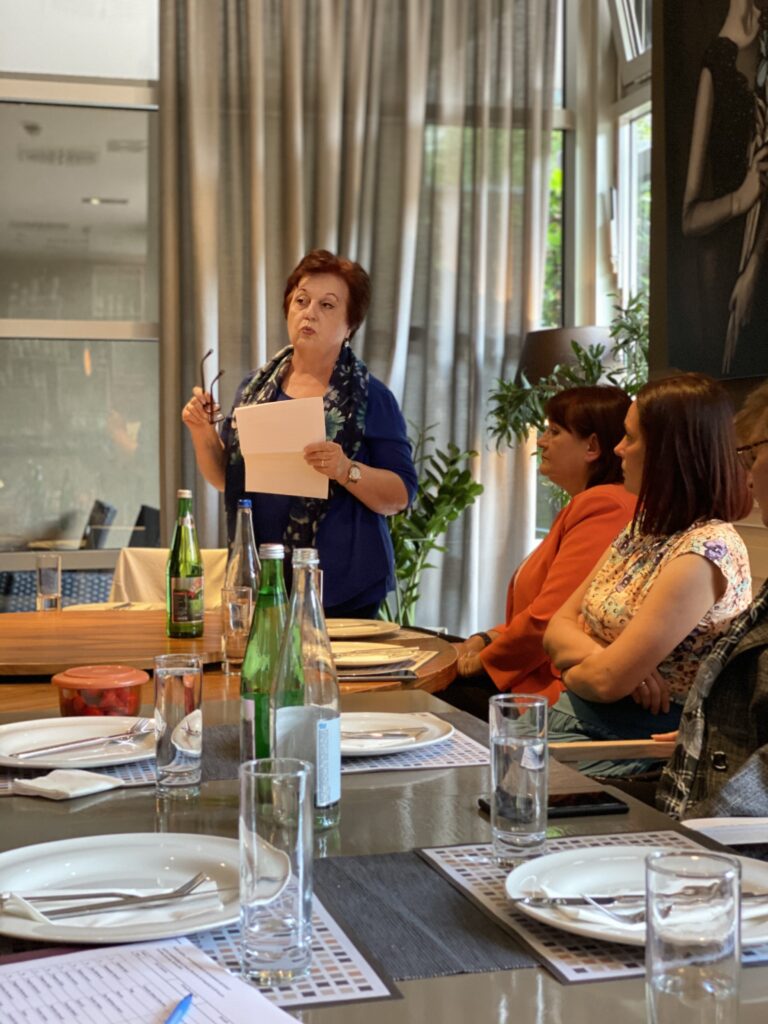 In the pleasant ambience of the restaurant "Le Teniza" in the heart of Belgrade, the members of the Association had finally again the chance to meet up in person, which obviously agreed with everybody.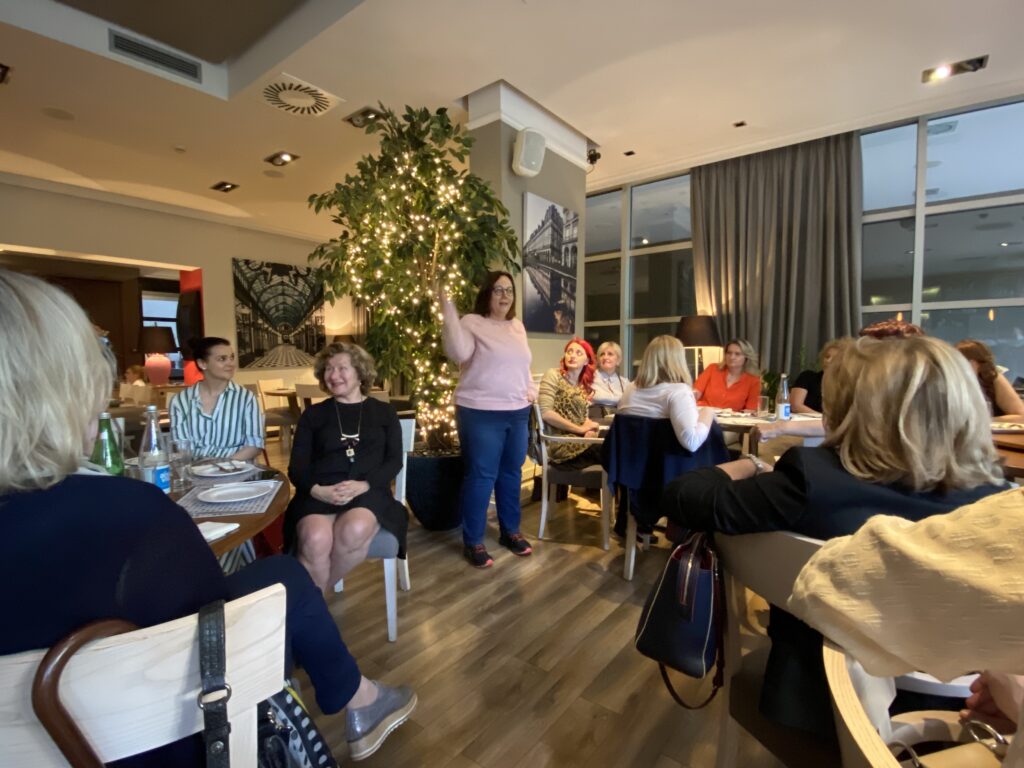 After the presentation of Radojka Nikolić, who did not give only an overview of the key economic parameters of the last quarter, but also talked about the first estimates for the upcoming period, we had the pleasure to listen to chosen members from various business industries. They shared with us their business strategies and experiences during the pandemic and how the crisis has impacted their companies.
The short exposés were done by dr Jasmina Knežević (Bel Medic), Ljiljana Karaklajić (D Express), Mina Rakićević (Delikos), Ljiljana Matković (Eko tim), Dragana Čalija (Saint Di), Milenca Srećković (SET) i Afrodita Bajić (AMC-Afrodite Mode Collection). The shared learnings and experiences were not only interesting but also useful, followed by many questions and animated discussions. 
The meet up ended in a beautiful positive atmosphere and has given us the inspiration and necessary energy to keep going. Now we are definitely ready to restart the year 2020!